---
High throughput and high stability processing
Stable processing is maintained due to the use of a bridge-type frame structure, which is highly effective at suppressing thermal expansion and vibrations, to provide the forward support for the spindle. Additionally, this allows the movement speed of each axis to be increased to provide high processing throughput.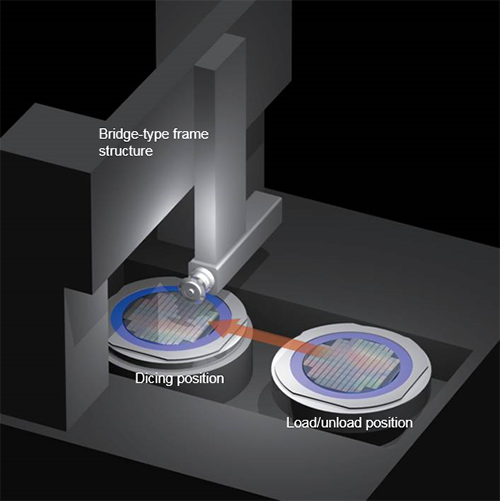 Principal options
Measurement alignment
Aligns the substrate using multiple alignment points to allow for high precision even when processing substrates made of materials such as resin which have irregular expansion and contraction
Multiple workpiece mounting
Multi-wafer support gives the DAD3360 the ability to process multiple package substrates on one tape frame (supports a maximum of 16 wafers)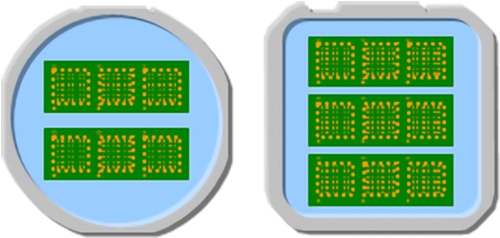 ---
Specifications
*Product appearance, features, specifications, and other details may change due to technical modifications.
*Please read the standard specification sheet thoroughly before use.