---
Measurement alignment
For resin substrates and other materials which have irregular expansion, performing alignment at multiple locations can help to maintain high accuracy processing.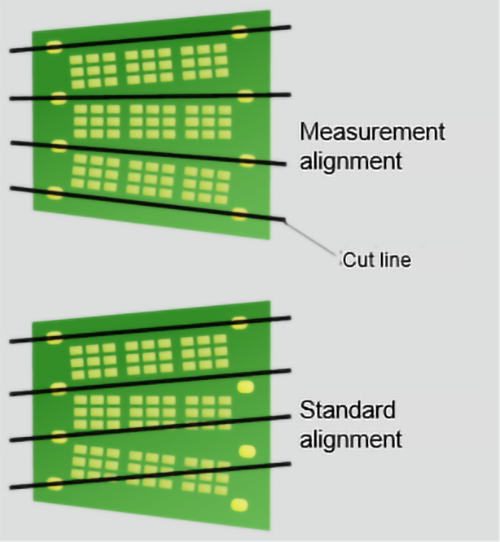 Easy operation
User friendly
19 A 19-inch large monitor and large buttons provide ease of use.
Condition monitoring functions
Monitoring of utilities, spindle current and more
Auto-alignment
By performing teach (procedure to register the cutting position) in advance for each device, auto-alignment is possible by only selecting the device data.
Kerf checking
Automatic measurement of cut line deviations and kerf width to manage cut quality.
---
Specifications
*Product appearance, features, specifications, and other details may change due to technical modifications.
*Please read the standard specification sheet thoroughly before use.